Weekly Astrology Horoscope April 22-28, 2012
Nadiya's Zodiac Starcast by Nadiya Shah, M.A.
Weekly Astrology Forecasts April 22-28, 2012
The sun is in Taurus

Mercury is the busiest planet this week, first meeting Uranus, and then reaching out to Pluto. Clarity arrives with a surprising delivery. It might need a while before it reveals itself as a blessing. Talk it out, where interaction finds you. It will be a great week, enjoy!
ARIES (March 21-April 19):
The week reaches close to the heart, as an ambition feels like it's asking you to give the extra effort you might not be sure is in you. As you go through your days, talk each of your steps out. There are people you trust who can impart advice that empowers you.
TAURUS (April 20-May 20):
There is a sense of magic with you this week, as your wishes for your life feel achievable. As inspiration hits you, you are catapulted into action. Be open to inspiration and it won't let you down. A quiet restlessness will be worked out through wild dreams.
GEMINI (May 21-June 20):
Your friends might ask you some hard questions, leading you to wonder if they are stepping over a healthy boundary. You are in an important week, during which friendships can turn either way on a dime. Who stays is lucky to have you as a friend.
CANCER (June 21-July 22):
A partner might need convincing that you are serious about your ambitions. If you are patient and kind, they will see your heart is in it. A new idea or opportunity related to your career could lead you to consider going in a new direction.
LEO (July 23-Aug. 22):
Your career continues to get a celestial boost, and the Universe is determined to see your profile rise. The inner urgency you feel is meant to help fuel your purposeful actions forward. Insecurity squanders this energy, and a Leo's are best when they are confident, remember?
VIRGO (Aug. 23-Sept. 22):
A direct Mars in your sign gets a shot of sunshine, and you feel a spring in your step. The things you have been working towards seem easier to handle. While there may be some financial wrangling, you have a remarkable way of presenting your case with persuasion and precision.
LIBRA (Sept. 23-Oct. 22):
The celestial financial advantage is still with you this week, as an inspired source of funding can fall into place with action backed with sincerity. Your partnerships are asking for personal changes that feel like work. Love at first sight might be largely of your own creation.
SCORPIO (Oct. 23-Nov. 21):

The bright spot in your life this week is love. Whether it's an established partnership or a new interest, you feel that you can believe in romance again. It does make your work life more manageable, as quick changes lead to honest self-examination of your goals.
SAGITTARIUS (Nov. 22-Dec. 21):

Fun time can be scheduled in and is likely to be good for the sprit, but too much of a good thing is… well, you know where that road can lead. Early in the week is a great time to buy raffle or lottery tickets, if you're so inclined.
CAPRICORN (Dec. 22-Jan. 19):
There are changes on the home front, and conclusions can arrive in a quick flash. There may be need for some time to adjust, but you call forward your grace and navigate well. A flirtatious conversation fills a long-forgotten need for fun and romance.
AQUARIUS (Jan. 20-Feb. 18):
You have the right creative ideas, and your self-trust is admirable, but pursuing them has an uncanny way of bringing up your anxieties. Don't let insecurity stop you from doing what is not only fun, but also profitable. Home based businesses get a boost with new ideas.
PISCES (Feb. 19-March 20):
Your modern ruling planet, Neptune gets a boost from the Sun early in the week, filling you with creative ideas and confidence to make the most of them. Financial questions may come up, but you have the skill and luck to resolve them.
For your 2012 Horoscope and more for your sign visit NadiyaShah.com
By: Nadiya Shah © 2012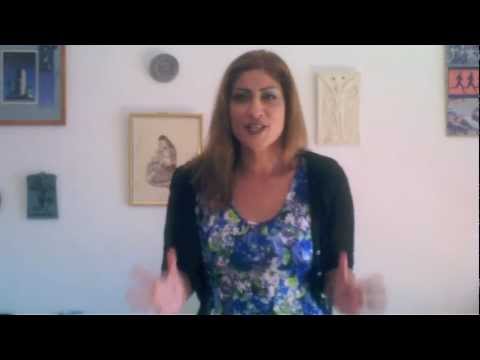 The Sun is in Taurus. Happy Spring!
Enjoy your Weekly Overview?
…Now enjoy your Daily Forecast by visiting http://www.nadiyashah.com
Nadiya Shah, M.A., Cultural Cosmology and Divination, UKC. For expanded forecasts and more, visit Nadiya's website at http://www.nadiyashah.com
Nadiya Shah is a successful Sun Sign Columnist with a dedicated Internet fan-base and is one of the few people in the world to hold a Masters degree in the Cultural Study of Cosmology and Divination (UKC). She is currently completing her first book.