Weekly Astrology Horoscope August 19-25, 2012
Nadiya's Zodiac Starcast by Nadiya Shah, M.A.
Weekly Astrology Forecasts August 19-25, 2012
The sun moves into Virgo

Mars moves into Scorpio, the sign where it holds ancient ruler-ship, and finds a comfortable place to bring forward his multi-layered qualities. The coming weeks provide a preview of the shift in October, when Saturn enters Scorpio for a long stay of his own. It will be a great week, enjoy!
Get your own personalized Astrology Reading from Symbolic Living here.
ARIES (March 21-April 19):
Where your ruling planet goes, so goes your focus, energy, and interest. You're zooming into your finances, and accessing the funds you need for a dream. If you're aiming for grants, loans, benefits, and the like, you might find that elusive application that's perfect.
TAURUS (April 20-May 20):
Love begins especially passionate, with a notable moment announcing this new trend. While love and romance is nice, the energy now can best be described as lust. Whether single or attached, someone does get your imagination flying and your butterflies stirring.
GEMINI (May 21-June 20):
Your work life turns up a notch. Whether it's the assignments or your own enthusiasm, the change in time you have to spend might need a bit of an adjustment. Work hard and you'll be well positioned to translate effort into larger career kudos, coming next week.
CANCER (June 21-July 22):
This week brings you into contact with your heart. There is so much that you feel, but you can't always put words too. A notable moment of truth leads to an acknowledgement of how much you have, and how much you want the things you're working towards.
LEO (July 23-Aug. 22):
You're reaching for something that you can only define as "more". Your most powerful steps forward will be found when you sit in silence. The energy of last week's New Moon is still with you, encouraging you to exert those purposeful strides forward.
VIRGO (Aug. 23-Sept. 22):
The financial pressure begins to ease. You're not completely out of the woods yet, but you do seem to have found a flow that includes the right mix of desire, action, and a touch of good luck. The last few years were all working to get you to this new, prosperous place.
LIBRA (Sept. 23-Oct. 22):
Your finances start to ask for more of your attention. Whether it's about getting more or getting enough, money becomes uncharacteristically on your mind and the main topic of conversation. Don't let your frustration sit. Do all you can and give it your best.
SCORPIO (Oct. 23-Nov. 21):
We often think of Mars in terms of his outward qualities of action and competition. In Scorpio, his strategic side strengthens, with a commitment to directing oneself into the world from a place of inner truth. This great lesson of your life is emphasized now.
SAGITTARIUS (Nov. 22-Dec. 21):
An important phase is near completion. The Universe attempted to put you into alignment with a kind, more prosperous fate. You still have these blessings with you. Pay attention to the prompts. An inner frustration provides energy and motivation.
CAPRICORN (Dec. 22-Jan. 19):
Your friends are about to ask for a lot of your attention. Most of it will be very pleasant, with interaction leading you to tap into your power of focus and ambition. If you focus on those you know lift you, they'll propel you to a new stratosphere.
AQUARIUS (Jan. 20-Feb. 18):
While you're happiest living true to your creative voice, life will increasingly ask you to find a bridge between being true to yourself and purposeful action, building towards a solid future. You're willing to give it a try with focused effort. It leads to career gains.
PISCES (Feb. 19-March 20):
Events can be shocking, exciting, and elating. Much will depend on what you bring to the week. The Universe asks you to approach a new adventure with the enthusiasm it deserves. As much as a part of you wants to stay under the covers, the world is calling.
For your 2012 Horoscope and more for your sign visit NadiyaShah.com
By: Nadiya Shah © 2012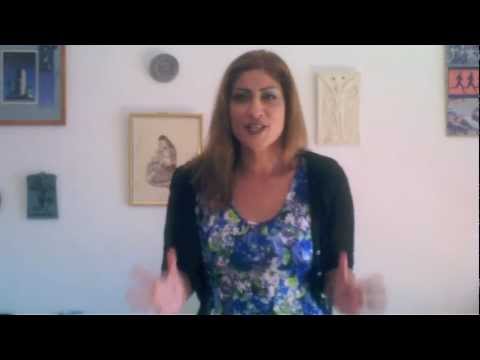 The Sun is in Leo. Happy Summer!
Enjoy your Weekly Overview?
…Now enjoy your Daily Forecast by visiting http://www.nadiyashah.com
Nadiya Shah, M.A., Cultural Cosmology and Divination, UKC. For expanded forecasts and more, visit Nadiya's website at http://www.nadiyashah.com
Nadiya Shah is a successful Sun Sign Columnist with a dedicated Internet fan-base and is one of the few people in the world to hold a Masters degree in the Cultural Study of Cosmology and Divination (UKC). She is currently completing her first book.