Weekly Astrology Horoscope August 5-11, 2012
Nadiya's Zodiac Starcast by Nadiya Shah, M.A.
Weekly Astrology Forecasts August 5-11, 2012
The sun is in Leo

Venus will end her exceptionally long visit to the sign of Gemini this week. Mercury also moves direct, further emphasizing the larger message of knowing that we are worthy of the love and prosperity we desire. It will be a great week, enjoy!
ARIES (March 21-April 19):
These last few months asked you to consider the ways in which you talk to yourself. You find comfort as you feel yourself settle in, not only in your physical living space, but also in the home of your body and soul. Self-acceptance helps you tap into a profound beauty in you.
TAURUS (April 20-May 20):
You find warmth from people around you, whether neighbours or service workers you don't always realize are there. Small moments of kindness help you to imagine bigger, knowing you're worth the big dreams. One of these contacts could become a potential love alliance.
GEMINI (May 21-June 20):
Venus exits your sign after months of hanging out. You've been getting in touch with your desire to be accepted. It has, at times, been a daunting, inspiring, challenging, hopeful process removing barriers to love. Now, you get to take that self worth and use it to make you money.
CANCER (June 21-July 22):
Think about the biggest celebrity. Imagine his or her life, always smiled at and getting the best tables. The downside can be equally dramatic, with public criticism. You want to be seen, but need safety. You reconcile these two drives, and find renown comes closer.
LEO (July 23-Aug. 22):
Some patterns are harder to trace to their root than others. Focus on goals and a future that moves you. Progress will ask you to purge at least one barrier, giving you a new sense of lightness and freedom. Your dreams become especially beautiful and might provide keys to prosperity.
VIRGO (Aug. 23-Sept. 22):
Your friendships go through a burst of healing, as you find invitations to spend time in good fun. Many help you understand the joy you deserve to have. If you're looking to bring in more money, focus on the big dreams of your life. They are the most likely to attract the big sums.
LIBRA (Sept. 23-Oct. 22):
Many work hard for their success. Others find it lands in their lap. Sometimes, the greatest blessing is in doing the work towards those dreams. You career is where you increasingly feel your contentment will be. The harder you work, the quicker the breakthrough arrives.
SCORPIO (Oct. 23-Nov. 21):
I'm not promising you perfection, but I can say you're steadily moving towards a more ideal vision. You've been so focused on the work you're doing, that you may have missed the progress you've made. As your achievement is recognized by someone you admire, you realize your growth.
SAGITTARIUS (Nov. 22-Dec. 21):
You're more adept at finding the funds you need for your projects and dreams. The investigation and application process might feel like a roller coaster ride, but will prove prosperous if you stay honest with yourself and stick it out. You want love that reaches into your soul.
CAPRICORN (Dec. 22-Jan. 19):
For those who seem to shine with success, there are those who helped them along the path. You're now open to seeking favour of another, whether through tangible opportunity, advocacy, advice, a helping hand, or countless other ways that many people can be available to you.
AQUARIUS (Jan. 20-Feb. 18):
Your work environment becomes fun and dramatic. Be mindful of office romances. They do seem changeable, but the attractions lead you to see a more loving vision of yourself. Understanding the way you take care of you expresses your love for your self is a powerful lesson for you.
PISCES (Feb. 19-March 20):
You've been learning valuable lessons in love, getting honest with yourself about where they strengthen your foundation, and where they fall short. Now, the fun comes back in love and in life. As you make creativity and fulfillment a greater priority, sweetness finds you.
For your 2012 Horoscope and more for your sign visit NadiyaShah.com
By: Nadiya Shah © 2012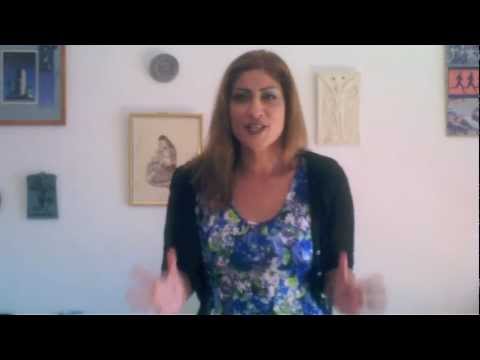 The Sun is in Leo. Happy Summer!
Enjoy your Weekly Overview?
…Now enjoy your Daily Forecast by visiting http://www.nadiyashah.com
Nadiya Shah, M.A., Cultural Cosmology and Divination, UKC. For expanded forecasts and more, visit Nadiya's website at http://www.nadiyashah.com
Nadiya Shah is a successful Sun Sign Columnist with a dedicated Internet fan-base and is one of the few people in the world to hold a Masters degree in the Cultural Study of Cosmology and Divination (UKC). She is currently completing her first book.