Weekly Astrology Horoscope Forecasts April 1-7, 2012
Nadiya's Zodiac Starcast by Nadiya Shah, M.A.
Weekly Astrology Forecasts April 1-7, 2012
The Sun is in Aries

Happy April and happy Full Moon in Libra later this week! It is an active week, as Mercury finally moves direct and communication clears up. Venus enters the sign of Gemini this week for an extended stay until August. Open conversations in love and partnership will be our foremost lesson. It will be a great week, enjoy!
ARIES (March 21-April 19):
With a Full Moon in the love sector of your sky, a relationship matter asks for a final decision. It might be hard to look at the road that led you here, but communication and honest self-reflection can make your past and future direction clear to you.
TAURUS (April 20-May 20):
Your work environment might be undergoing a change. Whether it is your personal routines that alter, or a person who decides to leave, be patient with yourself as you adjust to the changes. A higher vision of your life motivates you during this time of quick action.
GEMINI (May 21-June 20):
Venus moves into your sign for a rare, extended stay. This month, life begins to accelerate your blessings, but first you have to get clear about what you love most. Be brave in your questions. You're laying the foundation to the rewards that will come later this year.
CANCER (June 21-July 22):
You see your past with clearer eyes. The insights you need are likely to come about through tough questions. Find a safe ear to confide in. With deeper understanding, matters of your relationships and the patterns you have lived can be changed instantly.
LEO (July 23-Aug. 22):
A cousin or sibling might ask for help in a work related matter. Understand that your own security must come before you can truly be there for another. A new, creative idea strikes you, but you aren't sure if you are ready for another person's input. Share as you're ready.
VIRGO (Aug. 23-Sept. 22):
Your financial prospects have been largely uninspiring and finances might have been a concern. This week, you find money matters draw your attention and ask you to make take ownership for the change you want. Take bold action to secure your prosperity.
LIBRA (Sept. 23-Oct. 22):
A Full Moon in your sign denotes your emotions are running especially high this week. Be patient with yourself as you feel the questions build in your heart. A deluge of feeling resolves your tension and makes your determination clear.
SCORPIO (Oct. 23-Nov. 21):
You feel a strong sense of the underlying messages in key conversations. This is the time to reach out to others and listen not to what they say, but for a message you need. With clarity in your own heart, you decide on a plan of action to move your life forward.
SAGITTARIUS (Nov. 22-Dec. 21):
A friend might make a request that is difficult to fulfill. You don't have to do anything that doesn't feel right. Let this latest example present you with further evidence about the changes you have been going through. This is the time you see who is really on your side.
CAPRICORN (Dec. 22-Jan. 19):
Your career is highlighted this week. A chance at progress is close at hand, yet the opportunity feels challenging. Make sure it's not your essential values that are being questioned. The adjustment may take getting used to before you thrive in the changes.
AQUARIUS (Jan. 20-Feb. 18):
You're determined to share on a bigger stage than you've known before. Stating your desire brings up doubts you wish weren't there, but bless you with insights into the ways you might hold yourself back. Emphasize your inherent worth to shine bright.
PISCES (Feb. 19-March 20):
Matters with a loan or grant might ask your attention. There might be additional paperwork or other loops you feel you need to jump through. Just take it one step at a time as you address each request. When resolution comes, it will be swift and fair.
For your 2012 Horoscope and more for your sign visit NadiyaShah.com
By: Nadiya Shah © 2012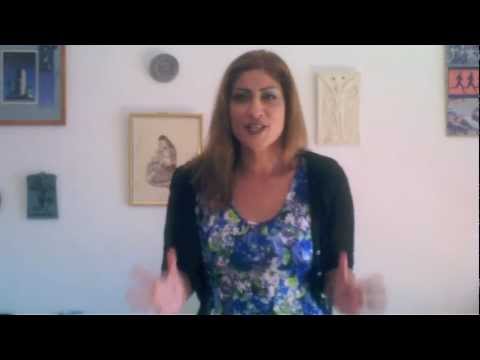 The Sun is in Aries. Happy Spring!
Enjoy your Weekly Overview?
…Now enjoy your Daily Forecast by visiting http://www.nadiyashah.com
Nadiya Shah, M.A., Cultural Cosmology and Divination, UKC. For expanded forecasts and more, visit Nadiya's website at http://www.nadiyashah.com
Nadiya Shah is a successful Sun Sign Columnist with a dedicated Internet fan-base and is one of the few people in the world to hold a Masters degree in the Cultural Study of Cosmology and Divination (UKC). She is currently completing her first book.