Weekly Astrology Horoscope July 15-21, 2012
Nadiya's Zodiac Starcast by Nadiya Shah, M.A.
Weekly Astrology Forecasts July 15-21, 2012
The sun is in Cancer

It's a New Moon in Cancer later this week! Mars is also active this week, reaching out to three of the biggest power players in the sky, Jupiter, Pluto and Uranus. There is notable determination to make profound change, and the right amount of optimism to do it. It will be a great week, enjoy!
The New Moon in Cancer Horoscope by Symbolic Living is Now Available.
ARIES (March 21-April 19):
In healthy family relationships, there are appropriate dynamics. Most of us have to wade through co-dependency and complicated links before we get to the ideal. You're recognizing one such dynamic now. You can choose a healthier interaction.
TAURUS (April 20-May 20):
A sibling or /cousin might require your attention, and the request does stretch you. While there is love, you feel an equal amount of responsibility, making the interaction heavy. Let the love guide you to be gentle with others and yourself, as you learn what you need to.
GEMINI (May 21-June 20):
A panel of judges will rarely agree unanimously on one contender. In these cases, there's value in having a runner-up. You can't seem to agree with a select group, but a decision must be made. Reach concessions, where possible, that everyone is comfortable with.
CANCER (June 21-July 22):
The New Moon in your sign makes you aware of where you are, what you'd like to begin, and where you still feel you have yet to go. Find the balance between having a dream and being grateful for where you are. Doing so makes greater opportunity available to you.
LEO (July 23-Aug. 22):
Some people seem as if they're constantly getting better. Any action can lead to progress, depending on how you interpret and utilize it. You might feel as if you've taken a step back. Look at it from another angle, and you'll be thrilled to realize how you've helped yourself.
VIRGO (Aug. 23-Sept. 22):
You're making some quick money decisions now. Some feel positively inspiring, as you move towards a career victory that's so close it is palatable. Let the pressure to meet your needs spur you forward to do your best and score in an interview.
LIBRA (Sept. 23-Oct. 22):
Determination can make amazing things happen. However, even with a focused mindset, there has to be room for creativity, which could make the end even more amazing. Life is working with you and blessing you with the determination and flow to make great gains.
SCORPIO (Oct. 23-Nov. 21):
You might come across a different worldview. While a part of you is intrigued, you might mostly feel uncomfortable with the delivery. Be gentle in your response. Avoid the arrogance you see in another. You're meant to impart a message more than you're meant to receive.
SAGITTARIUS (Nov. 22-Dec. 21):
There are moments when it feels as if the sky just opens up, revealing brilliant light and gorgeous colors. This is a metaphor for what is altering in your heart. You see your fears, but they don't dominate your actions. Love requires the bravery that you have.
CAPRICORN (Dec. 22-Jan. 19):
The New Moon denotes a special time, where you are mindful of where love is available to you, and where it may feel lacking. While partnerships aren't perfect now, they are providing you with insights into what you want for the long term.
AQUARIUS (Jan. 20-Feb. 18):
You are ushering in a new phase, where you are open to self-employment more than you have been before. The profit margins do matter, but you have the determination to make it work. Reach out to friends who can fill in with connections you may need.
PISCES (Feb. 19-March 20):
There are very few mistakes, especially when we use our experiences to grow in some way. A conversation returns you to your passions now, helping you understand how you were always being brought to this point, connected to the things that bring you joy.
For your 2012 Horoscope and more for your sign visit NadiyaShah.com
By: Nadiya Shah © 2012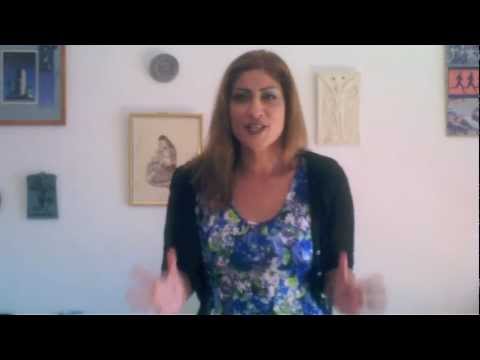 The Sun is in Cancer. Happy Summer!
Enjoy your Weekly Overview?
…Now enjoy your Daily Forecast by visiting http://www.nadiyashah.com
Nadiya Shah, M.A., Cultural Cosmology and Divination, UKC. For expanded forecasts and more, visit Nadiya's website at http://www.nadiyashah.com
Nadiya Shah is a successful Sun Sign Columnist with a dedicated Internet fan-base and is one of the few people in the world to hold a Masters degree in the Cultural Study of Cosmology and Divination (UKC). She is currently completing her first book.