Weekly Astrology Horoscope July 22-28, 2012
Nadiya's Zodiac Starcast by Nadiya Shah, M.A.
Weekly Astrology Forecasts July 22-28, 2012
The sun is in Leo

It's a lovely week, filled with rare omens and encouraging developments. Jupiter and Uranus harmoniously mark the first of two rare conversations. We're shown the way to an inspiring future. Ideas for tech advances are especially fruitful, though it's not the right time to launch while we remain under Mercury retrograde. It will be a great week, enjoy!
ARIES (March 21-April 19):
A single entity is ultimately responsible for itself, but among all strands of life and species, a delicate interdependence is at play. A relationship that has been changeable now comes through for you in a big way, providing a conduit of blessings.
TAURUS (April 20-May 20):
A gorgeous alignment in the sky speaks to the foundation of your finances and work. A move towards home-based businesses is likely now, and delights you. People from your past open up good karma to you. In some cases, the blessings arrive anonymously.
GEMINI (May 21-June 20):
We're getting a series of especially eventful days. Jupiter in your sign reaches out in a rare conversation with the planet of brilliance, Uranus. Prepare for a new idea to be revealed. You're meant to move towards your dreams through inspired and enthusiastic effort.
CANCER (June 21-July 22):
The ancients stared at the stars and mapped their movements. Later, the telescope came about, providing the means for important discoveries that built on the knowledge we already had. You realize now you have what you need to make an inspired start. The tools will come.
LEO (July 23-Aug. 22):
Your sign is jumping this week. You're at the hub of all the activity, if not initiating it yourself. It's really driven by a desire for experiences that clarify your direction. Stay close to the heart, but try your best to keep interactions light, and you'll find what you're after.
VIRGO (Aug. 23-Sept. 22):
Every emotion is a gift, and every frustration, a blessing. This is easy to understand in retrospect, but harder in the moment. Possibilities open if you use your desire for change wisely. Channel the tension towards action in the direction you'd like to go for real progress this week.
LIBRA (Sept. 23-Oct. 22):
Just when you thought you'd seen it all, love has a way of surprising and delighting you. A partner helps you move closer to a more ideal future, either with a tangible opportunity, or a great idea that could take your message to a broader stage.
SCORPIO (Oct. 23-Nov. 21):
You're busy with activity on your career goals. Yet, a part of you feels removed, striving to find an emotional connection to power players who could grant you favours. You don't have to try so hard. The right contact will feel so natural, it surprises you.
SAGITTARIUS (Nov. 22-Dec. 21):
The Moon crosses over the North Node destiny point in your sign. Welcome one of the last moments of this special meeting. You'll get one more next month, and that's it for years to come. Take advantage by listening to your life. Fate is kind to you now.
CAPRICORN (Dec. 22-Jan. 19):
Big money talks are taking place this week, as you figure out how to secure investment towards a dream. Go big or go home is your motto. Be brazen in asking. Reconnect with those who've shown support in the past. They're the allies that lead you to greater prosperity.
AQUARIUS (Jan. 20-Feb. 18):
Your ruling planet has been especially active this week, connecting first with planet of positive vibes Jupiter, then with retrograde Mercury. You're working on a grand scheme that promises opportunity. Your enthusiasm attracts help from those higher on the ladder.
PISCES (Feb. 19-March 20):
"Remember and rejoice." It's good advice, and what you could use now. Your recollections of the past lead to a bold aim in the work space and brave personal changes. The past is the anchor that spurs you forward in this fun and prosperous week.
For your 2012 Horoscope and more for your sign visit NadiyaShah.com
By: Nadiya Shah © 2012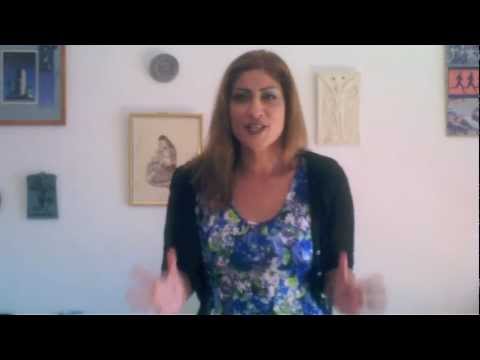 The Sun is in Leo. Happy Summer!
Enjoy your Weekly Overview?
…Now enjoy your Daily Forecast by visiting http://www.nadiyashah.com
Nadiya Shah, M.A., Cultural Cosmology and Divination, UKC. For expanded forecasts and more, visit Nadiya's website at http://www.nadiyashah.com
Nadiya Shah is a successful Sun Sign Columnist with a dedicated Internet fan-base and is one of the few people in the world to hold a Masters degree in the Cultural Study of Cosmology and Divination (UKC). She is currently completing her first book.