Weekly Astrology Horoscopes April 15-21, 2012
Nadiya's Zodiac Starcast by Nadiya Shah, M.A.
Weekly Astrology Forecasts April 15-21, 2012
The sun is in Aries

It's a New Moon in Taurus later this week! This New Moon activates the now waning Grand Trine in earth. If you are one of the few still waiting for this positive omen to express itself in your life, the New Moon might be just the celestial boost you need. It will be a great week, enjoy!
ARIES (March 21-April 19):
The week might begin on a serious note, as you feel pressure to make a decision, especially in matters of love. You can see the mature route, but your own desires are clear as well. You are facing the truth of a dynamic, which is ultimately where you find a responsible freedom.
TAURUS (April 20-May 20):
A New Moon in your sign indicates the start of a brand new chapter close to your heart. You can see the way to a dream and summon the willingness to create a plan towards it. No matter how young or old you are, you come to believe it's never too late to start again.
GEMINI (May 21-June 20):
Your mystical side awakens this week, bringing moments that feel tinged by a magical fate. Friends might not be the easiest arena to deal with, but you'll find solace in a meditative mode. Connect with an ephemeral energy and you'll see omens everywhere.
CANCER (June 21-July 22):
A friend comes through for you in a dramatic and meaningful way. Conversations and connections feel especially supportive and help you to see a higher vision for your life. Compassion rises as you see how your dreams fit in with the tapestry of intertwining lives.
LEO (July 23-Aug. 22):
Your career gets a lovely boost this week. You may have to reach out to others, but manage the crowds with dignity. A new project or advancement comes, along with a likely boost in income. You're driven to make a mark, making this victory especially sweet.
VIRGO (Aug. 23-Sept. 22):
This week is preparing you to expand your horizons. Whether it's new ideas or places, an exploration is calling you. You have a meaningful experience now that shows you a new way to look at the world. A more empowering world view perfectly suits your recent experiences.
LIBRA (Sept. 23-Oct. 22):
Your finances get a boost now, as you find your way to a source of funding for a dream or important aim. It does require you to ask or ensure the proper paperwork is in place, but your efforts quickly lead to positive results. Research available grants and you'll find the perfect one.
SCORPIO (Oct. 23-Nov. 21):
Your partnerships get a fresh start, in business and love. You could meet someone who takes your ambition to the next level of success. In love, those attached get a burst of warm healing. Those single are likely to meet someone new within the next two weeks.
SAGITTARIUS (Nov. 22-Dec. 21):
Your workplace goes through a positive shift, allowing you to move into a new, more prestigious role or advance your standing where you work. You finally hear an inner click, motivating you to make needed changes to your routines, ensuring your good health.
CAPRICORN (Dec. 22-Jan. 19):
Despite a serious climate close to home, you manage to get away later in the week for some needed fun. You are spending a lot of time on your creative expression and will likely find a project close to your heart especially rewarding.
AQUARIUS (Jan. 20-Feb. 18):
You might find defending your political positions draining. Instead, keep your focus where it matters. You're spending more time at home. A new understanding of yourself and the past that shaped you leads you to forgive and feel more comfortable in your own skin.
PISCES (Feb. 19-March 20):
Don't let the financial questions early in the week fool you. You meet and exceed any requirements put forward. Spontaneous moments of interaction are especially important to understanding yourself and the talents you're capable of.
For your 2012 Horoscope and more for your sign visit NadiyaShah.com
By: Nadiya Shah © 2012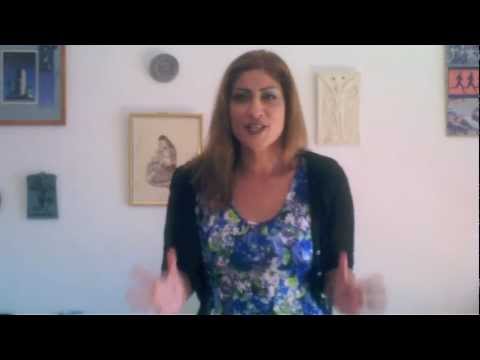 The Sun is in Aries. Happy Spring!
Enjoy your Weekly Overview?
…Now enjoy your Daily Forecast by visiting http://www.nadiyashah.com
Nadiya Shah, M.A., Cultural Cosmology and Divination, UKC. For expanded forecasts and more, visit Nadiya's website at http://www.nadiyashah.com
Nadiya Shah is a successful Sun Sign Columnist with a dedicated Internet fan-base and is one of the few people in the world to hold a Masters degree in the Cultural Study of Cosmology and Divination (UKC). She is currently completing her first book.