Weekly Astrology Horoscopes July 1-7, 2012
Nadiya's Zodiac Starcast by Nadiya Shah, M.A.
Weekly Astrology Forecasts July 1-7, 2012
The sun is in Cancer

Happy Canada Day! There's a Full Moon in Capricorn later this week too! On the same day, Mars will move into the sign of Libra, adding gusto as he officially ends an unusually long trip through Virgo that lasted over seven months. The area of life that has felt most urgent will get a noticeable ease. It will be a great week, enjoy!
ARIES (March 21-April 19):
Your work and career are the main focus, with a sense of urgency early in the week. You reach a culmination point, where your work life improves just as you get closer to a career goal. The higher you aim, the more of yourself you'll have to give, but that's how self-respect is won.
TAURUS (April 20-May 20):
A strong celestial climate will seem to make those around you especially emotional, and in some cases distraught, but you navigate it well. You connect to a deep belief in your own specialness and ground it in proven evidence, providing momentum for a financial reach.
GEMINI (May 21-June 20):
A financial matter feels especially urgent now, as your dealings with banks, insurance companies, or other financial institutions could hit a snag. There's value in doing your best and surrendering the rest. The money you need will come through, in its own time.
CANCER (June 21-July 22):
The love and partnership sector of your sky is lit up. Strong feelings in love are going to come forward, leading you to feel comfortable in the chaos. Honest sharing and moments of emotional intimacy help you understand the kind of partner you wish for, and want to be.
LEO (July 23-Aug. 22):
You need the time to decide if you like the direction you're heading. As Mercury slows and will eventually move backwards in your sign, you're being asked to reexamine your potential and your expectations of yourself. It is a process long overdue.
VIRGO (Aug. 23-Sept. 22):
After an unusually extended stay of seven months, Mars finally leaves your sign. After several high energy and adrenaline fueled moments, you came to see just how determined you can be. Now, you bring renewed vitality and confidence to your financial pursuits.
LIBRA (Sept. 23-Oct. 22):
Your responsibilities might feel especially pressing now, especially in matters related to home and family. Your heart is in the right place, but you do need to be mindful of the extent of your influence. Be a place of love and acceptance.
SCORPIO (Oct. 23-Nov. 21):
Your modern ruler, Pluto is intimately involved with this week's Full Moon. Your ancient ruler, Mars, shifts signs after a rare, long stay in one place. This all adds up to an important week for you. Your heart shifts, thanks to a conversation that restores your faith in yourself.
SAGITTARIUS (Nov. 22-Dec. 21):
Your attention is called to your finances, as your determination to change your circumstances hits a high. You do have the focus to move mountains, if it will get you paid. Acknowledging all you already have is the best strategy for getting more.
CAPRICORN (Dec. 22-Jan. 19):
A Full Moon in your own sign would normally be a big deal. A Full Moon swims close to Pluto in your sign, and gets jacked up, amplified, and supercharged. Your feelings will be undeniable to you and those around you. Welcome the truth.
AQUARIUS (Jan. 20-Feb. 18):
Emotions come to the surface with an intensity you forgot was within you. You're purging those things you no longer need, which allows you to create room for a dream to be realized. That means you'll have to be brave as awareness comes forward.
PISCES (Feb. 19-March 20):
Friends bring forward powerful emotions. Wherever you have felt hurt or misunderstood, you will no longer stay quiet. Or, you might turn to a friend for guidance, only to be left uncomfortable by his or her words. You might let someone go to make room for a more truthful bond.
For your 2012 Horoscope and more for your sign visit NadiyaShah.com
By: Nadiya Shah © 2012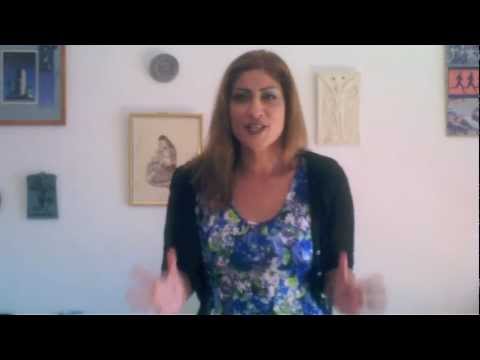 The Sun is in Cancer. Happy Summer!
Enjoy your Weekly Overview?
…Now enjoy your Daily Forecast by visiting http://www.nadiyashah.com
Nadiya Shah, M.A., Cultural Cosmology and Divination, UKC. For expanded forecasts and more, visit Nadiya's website at http://www.nadiyashah.com
Nadiya Shah is a successful Sun Sign Columnist with a dedicated Internet fan-base and is one of the few people in the world to hold a Masters degree in the Cultural Study of Cosmology and Divination (UKC). She is currently completing her first book.