Weekly Astrology Horoscopes July 29-August 4, 2012
Nadiya's Zodiac Starcast by Nadiya Shah, M.A.
Weekly Astrology Forecasts July 29- August 4, 2012
The sun is in Leo

Happy Full Moon in Aquarius! It's an overall positive week, with lovely surprises and stable opportunities. Responsibility is to be embraced, not avoided, when there is a desire for freedom. Collectively, we should hear an announcement along the lines of human rights that is widely cheered. It will be a great week, enjoy!
ARIES (March 21-April 19):
Telephones were considered a miracle, launched in hopes of a valued service of connection. Some considered them a nuisance at the time of their introduction. This week asks you to think big and broad, and incorporate technology in the process. There is no fear, only expansion and opportunity.
TAURUS (April 20-May 20):
Your career is likely to experience an upswing now, with the realization of a goal. Alternatively, you might be moving forward for greener pastures. Changes in your direction delight you, and assure you that there's greater prosperity available to you, especially when you let your needs be known.
GEMINI (May 21-June 20):
Some presentations of ideas ask to be acknowledged by a broad crowd. A marvellous opportunity is ripe with potential. This is part of the path, moving you towards a deep understanding of your desire and direction. You step onto a larger stage than you knew before.
CANCER (June 21-July 22):
There are various reasons why we make the choices we do. Most are not thought through carefully. You face, in stark honesty, your regrets and pride reaching a balanced point. Walk into a meeting with confident humility, not force, and you'll walk out with more money.
LEO (July 23-Aug. 22):
Love holds the loveliest surprises and much needed changes. Leos in established partnerships will find fast decisions bring the bond closer than ever. Singles are likely to meet an intelligent, talkative type. Endings would happen with gratitude and happiness.
VIRGO (Aug. 23-Sept. 22):
Story tellers find ways to do on the page what they may not in the real world. Imagination is a powerful way of entering an alternate reality, and creating a new future. The good news you receive makes you feel like you have another shot turning dreams into reality.
LIBRA (Sept. 23-Oct. 22):
Only the most fun moments appeal to you now. Whether it involves a celebration with a child, or your own project that receives your love and joy, either situation will bring happiness and a chance at greater than you thought you could get. In play, you find prosperity.
SCORPIO (Oct. 23-Nov. 21):
You might not have all the answers you are asked, but you can sense they aren't needed. The Universe has a new sense of home and comfort coming your way, like a delightful breeze. Changes taking place now may need more time to work out, but for now, you're rightly happy.
SAGITTARIUS (Nov. 22-Dec. 21):
Swallowing one's words means making a choice not to say something that you think, for various reasons, that you shouldn't. You're going to have to fight the inclination this week. Speak loud and proud to all around you so joy and prosperity finds you.
CAPRICORN (Dec. 22-Jan. 19):
A lovely evening can go quickly, but some moments seem to last longer. The best news this week is the financial boon that comes. Positive developments and actions you take will secure your financial future. The best results are a complete surprise.
AQUARIUS (Jan. 20-Feb. 18):
You are moving towards greater delight and more fulfillment than you have known in a while. In a quick moment, you realize that all the work you've been doing has added up to this wonderful time where preparation meets opportunity. You'll translate that into luck.
PISCES (Feb. 19-March 20):
The elderly, who have learned from their life and set aside any regret, have a remarkable way to share stories that hold wisdom. Your interaction with a person or idea significantly older than you opens a surprising flood of creativity and possibility.
For your 2012 Horoscope and more for your sign visit NadiyaShah.com
By: Nadiya Shah © 2012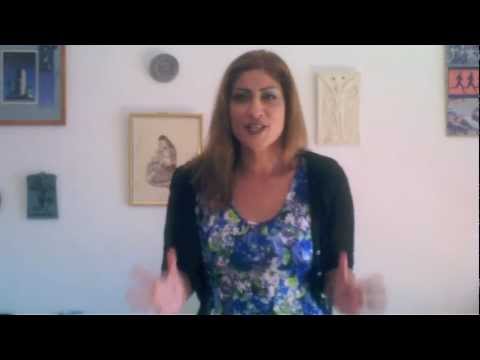 The Sun is in Leo. Happy Summer!
Enjoy your Weekly Overview?
…Now enjoy your Daily Forecast by visiting http://www.nadiyashah.com
Nadiya Shah, M.A., Cultural Cosmology and Divination, UKC. For expanded forecasts and more, visit Nadiya's website at http://www.nadiyashah.com
Nadiya Shah is a successful Sun Sign Columnist with a dedicated Internet fan-base and is one of the few people in the world to hold a Masters degree in the Cultural Study of Cosmology and Divination (UKC). She is currently completing her first book.