Weekly Astrology Horoscopes July 8-14, 2012
Nadiya's Zodiac Starcast by Nadiya Shah, M.A.
Weekly Astrology Forecasts July 8-14, 2012
The sun is in Cancer

The week starts out slow on the celestial front before kicking into action. Both Mercury and Uranus, considered the higher octave of Mercury, go retrograde, turning their energies inwards. Our most valuable progress takes place when we focus on the change we wish to make within our own hearts. It will be a great week, enjoy!
ARIES (March 21-April 19):
Your seemingly never-ending cycle of change and self-honesty now becomes more reflective. You're steadily moving towards a life that feels like a genuine expression of your soul. You realize now, this isn't just an external process, but takes place from the inside out.
TAURUS (April 20-May 20):
You can sense changes are brewing under the surface, but it's harder to put your finger on what it will mean for your future. You can see the light on the other side is shining dollar signs. This week, you make quick moves towards prosperity.
GEMINI (May 21-June 20):
Jupiter and Mars are slowly positioning themselves to help you understand what would make you most happy, and to deliver a tangible blessing. This week, you'll feel the hope and anticipation build in your heart. Friends help keep your momentum up.
CANCER (June 21-July 22):
"Be the person you dream to be." What if the person you wish to be is uncertain? The path to that person will move you in another direction. Relax on your demands of yourself and of the Universe. A better vision is trying to come forward now. Ask as much as you listen.
LEO (July 23-Aug. 22):
You notice finances slowly reaching a calmer pace, as expenses steady. You'll be able to turn your attention on other things, like fun and friendship. You're considering your life and the values you have been learning along the way. Choose an interpretation that brings peace.
VIRGO (Aug. 23-Sept. 22):
In the coming months, you should notice an upswing in your career. No matter what your relationship to bosses or authority figures has been in the past, they'll see you as a perfect match for bigger opportunities. The Universe will give you a glimpse now.
LIBRA (Sept. 23-Oct. 22):
Those in the throw of new love are said to be foolish. The urgency of attraction has a way of suspending rational senses. This might be your fear now, but is love not worth the risk of looking silly? You now demonstrate that you believe it's a risk worth taking.
SCORPIO (Oct. 23-Nov. 21):
Money is available to you from a variety of sources. Cast your net wide, asking questions along the way. You qualify for funding you're not yet aware of. It's your own insecurity and pride that might keep you from asking. The Universe will provide, but do your part.
SAGITTARIUS (Nov. 22-Dec. 21):
As Venus went back and forth in the sky, you were asked to consider the future of a bond. Now, as she gains speed in her forward moves, you see the way to resolve any residual uncomfortable feelings. Believe and expand your definition of love.
CAPRICORN (Dec. 22-Jan. 19):
You might feel at a consequential junction of your life. We're in the midst of powerful times and you feel the impulse to make adjustments. It's part of a larger process that will move you in an overall more authentic direction. Don't try to do it all at once.
AQUARIUS (Jan. 20-Feb. 18):
The Herschels were a brother sister duo, performing at small venues. In their downtime, they loved documenting the sky. Their passion led to the discovery of Uranus and a place in history. Have your day-job, but your passion is where your fortune is, especially now.
PISCES (Feb. 19-March 20):
Mercury retrogrades this week, asking you to look at a work opportunity more closely. New information provides a better picture, but take a few weeks before you act. The wildest possibilities in money are more fun, but you're also considering its practicality.
For your 2012 Horoscope and more for your sign visit NadiyaShah.com
By: Nadiya Shah © 2012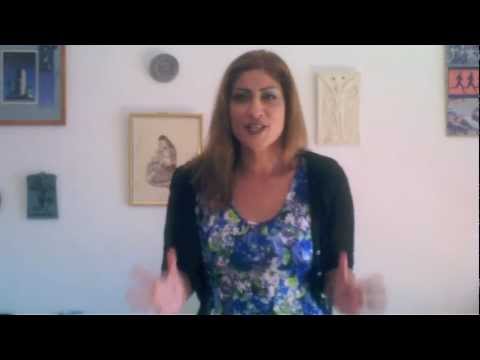 The Sun is in Cancer. Happy Summer!
Enjoy your Weekly Overview?
…Now enjoy your Daily Forecast by visiting http://www.nadiyashah.com
Nadiya Shah, M.A., Cultural Cosmology and Divination, UKC. For expanded forecasts and more, visit Nadiya's website at http://www.nadiyashah.com
Nadiya Shah is a successful Sun Sign Columnist with a dedicated Internet fan-base and is one of the few people in the world to hold a Masters degree in the Cultural Study of Cosmology and Divination (UKC). She is currently completing her first book.