Weekly Astrology Horoscopes June 10-16, 2012
Nadiya's Zodiac Starcast by Nadiya Shah, M.A.
Weekly Astrology Forecasts June 10-16, 2012
The sun is in Gemini

Jupiter moves into the sign of Gemini, bringing a shift in the area of life where we find easy blessings and healthy closures. Collectively, prepare to see smart phones and voice to text technology take off in new, wonderful, expansive ways. This week's horoscopes focus on the coming year for your sign, with Jupiter in Gemini. It will be a great week, enjoy!
ARIES (March 21-April 19):
Even the most introverted of your sign will find reason to be out and about. There are plenty of random interactions and enlightening conversations with friends and others in your neighborhood. Your mind is especially bright, as you take on new skills with ease.
TAURUS (April 20-May 20):
The Universe has been gently leading you on a journey this last year. You've been encouraged to trust your passions, believe in possibilities, and allow fortunate closures to take place. Now, you translate your self-belief into increased financial status.
GEMINI (May 21-June 20):
Be open to a more optimistic vision of your life and believe in your potential to achieve it. What takes root now has the potential to blossom for many years to come. Trust yourself, you interests, and what makes you happy. Where your heart is, so are your blessings.
CANCER (June 21-July 22):
The year is filled with mystical moments, affirming there is a loving hand guiding your life, however you choose to define it. The best way to use this vibration is to actively cultivate some spiritual practice, like meditation or yoga that encourages you to experience union.
LEO (July 23-Aug. 22):
Your friendships take on new life, as you renew bonds. There will be many new people now, likely casual acquaintances, but you enjoy their company immensely. Your greatest prosperity will come when you focus on your goals and achieving the career aims that matter to you.
VIRGO (Aug. 23-Sept. 22):
It's a big career year for you, with many opportunities to move up the ladder or go in brand new directions. When you consider the big goals you desire to accomplish, you unleash magic. Authority figures see the best in you. You impress in any interview setting.
LIBRA (Sept. 23-Oct. 22):
Jupiter is encouraging you to see yourself and your place in the world more expansively. You will likely catch the travel bug and have a desire to explore, or take adventures to new lands or philosophical ideas. Matters of higher education go especially well.
SCORPIO (Oct. 23-Nov. 21):
Your finances will get a boost, especially when you are seeking funding for your dreams. Your relationship with banks, insurance companies, and income tax agents are set to go exceptionally well. You come to know you are deeply cared for, emotionally and financially.
SAGITTARIUS (Nov. 22-Dec. 21):
You start one of the best cycles for partnership. Whether love or business, you have an uncanny ability to connect with the perfect people. You can make mutually profitable partnerships with ease. Your most prosperous ideas arise when in one on one conversation.
CAPRICORN (Dec. 22-Jan. 19):
Your workplace environment becomes a much friendlier place. Capricorns looking for work have the chance to find or transfer to work environments you love. Your health gets a positive boost with fun new habits, along with improvements in your overall well being.
AQUARIUS (Jan. 20-Feb. 18):
A spirit of fun and delight returns. Be sure to buy your lottery tickets, especially in July. A windfall could land in your lap as a result of a well-played hunch. If you are hoping to have children, you could find yourself delighted with news of a new life.
PISCES (Feb. 19-March 20):
You are considering matters of home, whether it is the physical space you live in or the skin you are in, with a desire to make it more comfortable. It's a great time to get a favorable deal to your liking, and find a place you love. Home based businesses are especially blessed.
For your 2012 Horoscope and more for your sign visit NadiyaShah.com
By: Nadiya Shah © 2012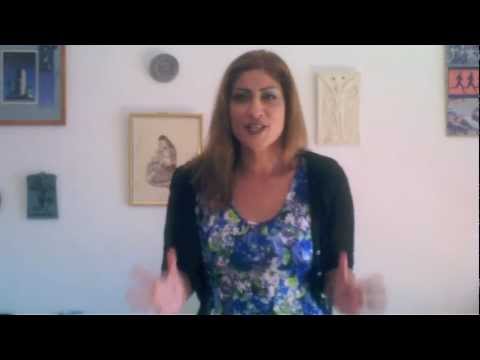 The Sun is in Gemini. Happy Spring!
Enjoy your Weekly Overview?
…Now enjoy your Daily Forecast by visiting http://www.nadiyashah.com
Nadiya Shah, M.A., Cultural Cosmology and Divination, UKC. For expanded forecasts and more, visit Nadiya's website at http://www.nadiyashah.com
Nadiya Shah is a successful Sun Sign Columnist with a dedicated Internet fan-base and is one of the few people in the world to hold a Masters degree in the Cultural Study of Cosmology and Divination (UKC). She is currently completing her first book.