Weekly Astrology Horoscopes June 24-30, 2012
Nadiya's Zodiac Starcast by Nadiya Shah, M.A.
Weekly Astrology Forecasts June 24-30, 2012
The sun is in Cancer

This is the big week when Uranus and Pluto have the first of seven exact conversations, over the coming three years. Prepare to change significantly in at least one area of life. We will notice the generation defining shifts individually and collectively. It will be a great week, enjoy!
ARIES (March 21-April 19):
There are moments that stand out in our minds for their drama or defining potential. You can sense this moment coming on for you now. It is part of a larger process. Welcome it, without expecting all the answers to come in. Creative responses reveal the best you've got in you.
TAURUS (April 20-May 20):
You could feel close to someone for years, and still have moments when his or her behavior shocks you. The most familiar have a way of bringing forth the greatest surprises now. There will be a need to find equalibrium once the light arrives.
GEMINI (May 21-June 20):
There are rare celestial moves taking place, and your sign is hosting the party. Sure, there are tough moments, but you, in your own heart, are adamant about the abundance of opportunity available to you. Your expectation brings a gutsy move and delightful progress.
CANCER (June 21-July 22):
"The act of letting go is love." What Oprah meant is that love requires surrender and trust. It needs freedom to roam while knowing there is a soft place to come back to. This is the love you need now. You feel another's tight grip. Ask for space in gentle terms.
LEO (July 23-Aug. 22):
With Mercury's move into your sign, you see an expansion and more activity, especially as you go about your day. You are at the beginning of an important phase that will ask you to believe in possibilities and define yourself in more empowering terms.
VIRGO (Aug. 23-Sept. 22):
An opportunity arives with sheer delight, and you jump frantically to make the most of it. To show your best, you will have to demonstrate calm and confidence. It's not nerves, it is excitement. Use it to your advantage as you prepare for even bigger career progress to come.
LIBRA (Sept. 23-Oct. 22):
If you were to look around and see who is still in your life and who went wayward, chances are, you would be grateful for the relationships that lasted, but especially for those that didn't. Someone might want to make an exit now. Soon, you will be glad for it.
SCORPIO (Oct. 23-Nov. 21):
Big changes are taking place, individually and collectively. This is evident in your life, as you're conceding with two different forces pulling you at once towards the new versus the secure. Balance might be a way off, but you can use this feeling as fuel to your best efforts.
SAGITTARIUS (Nov. 22-Dec. 21):
Some say we're surrounded by angels, constantly encouraging every step we make to improve our lives. You can feel yourself moving towards a greater sensitivity, but don't yet know how to use it to your advantage. It will be revealed in due time, for now, connect.
CAPRICORN (Dec. 22-Jan. 19):
As the Sun slowly steps across Pluto in your sign, already in conversation with Uranus, you feel the pressure build. You want progress, but you realize knowledge isn't enough. Let dissatisfaction fuel a bold step towards success.
AQUARIUS (Jan. 20-Feb. 18):
Your modern ruler, Uranus, moves into the first of seven precise conversations with Pluto. Now and the coming three years will change you dramatically. As your life has already shown you, the truth will always set you free. Embrace the information that finds you.
PISCES (Feb. 19-March 20):
With your ancient and modern ruling planets, Neptune and Jupiter, in conversation this week, little is likely to make sense, so don't push understanding. The best strategy is to dream and give yourself a few days. Reality eventually sets in, allowing a balanced choice.
For your 2012 Horoscope and more for your sign visit NadiyaShah.com
By: Nadiya Shah © 2012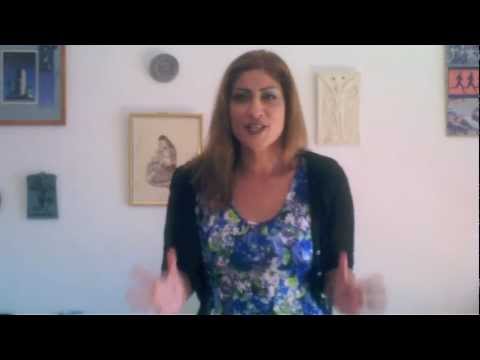 The Sun is in Cancer. Happy Summer!
Enjoy your Weekly Overview?
…Now enjoy your Daily Forecast by visiting http://www.nadiyashah.com
Nadiya Shah, M.A., Cultural Cosmology and Divination, UKC. For expanded forecasts and more, visit Nadiya's website at http://www.nadiyashah.com
Nadiya Shah is a successful Sun Sign Columnist with a dedicated Internet fan-base and is one of the few people in the world to hold a Masters degree in the Cultural Study of Cosmology and Divination (UKC). She is currently completing her first book.