Weekly Astrology Horoscopes June 3-9, 2012
Nadiya's Zodiac Starcast by Nadiya Shah, M.A.
Weekly Astrology Forecasts June 3-9, 2012
Full Moon in Sagittarius & Venus Transit article written by Symbolic Living.
The sun is in Gemini

It's a brave, bold, and beautiful week. Celestial activity kicks into high gear, with rare events taking place almost daily. A lunar eclipse in Sagittarius and a rare transit of Venus across the face of the Sun suggests we are living through special times. It will be a great week, enjoy!
ARIES (March 21-April 19):
You are asked to articulate your values, and the task seems daunting. Let the question itself lead you to a point of self-discovery, as you ask yourself, "What do I really believe?" The answer might surprise you, but does put power in your hands to make empowering changes.
TAURUS (April 20-May 20):
A large check or bonus could show up with speed and surprise, but there are strings attached you would have to accept. You're entering the last few days of a year that has been filled with the blessing of Jupiter. You have uncovered important seeds of potential and possibility.
GEMINI (May 21-June 20):
The week has "love" written all over it. Relationships and attraction are the big lessons for you now, as the Universe leads you to examine your expectations. Whether attached or single, you will likely go through a change of status or circumstance, to your liking.
CANCER (June 21-July 22):
The week carries a meditative quality overall, though the workspace appears busier than usual. It's the calm you bring to your daily activities that causes the most notable moments. You could receive delightful news related to a quick improvement in health and well-being.
LEO (July 23-Aug. 22):
The chance to have fun comes quickly and carries you on waves of happiness. The need to get back to your responsibilities could come as a sudden thud, unless you find ways to integrate the two. Involve friends in your plans for the best chances at balanced joy.
VIRGO (Aug. 23-Sept. 22):
Your home situation calls your attention. There are likely to be changes to your environment, whether this involves a person coming or going, or an actual move. Redecorating projects are best when you avoid extravagance, as you tastes are likely to change rather quickly.
LIBRA (Sept. 23-Oct. 22):
It's no small thing to find ways to reach more people. Whatever your profession, you're increasingly seeing the benefits of conversation, connection, and charm to make your days sweeter and bring your goals closer. A random interaction brings prosperity.
SCORPIO (Oct. 23-Nov. 21):
You could find yourself with a surprise pay raise, thanks to a secret recommendation of another. There will likely also be a change of circumstance, with a notable ending incorporated into this new chapter. You stumble on the secrets of success and raise your confidence.
SAGITTARIUS (Nov. 22-Dec. 21):
A lunar eclipse in your sign denotes an important and fortunate ending. Welcome strong emotions where they find you, likely through a love related interaction. Matters with a partner might feel testing, but encourage you to be clear on your level of commitment.
CAPRICORN (Dec. 22-Jan. 19):
You could spend the rest of your days trying to figure out what you are meant to do in this life, or you can walk the path with trust that you'll be led somewhere good. You'll become aware of the threads that are moving you towards success and purpose in quiet ways.
AQUARIUS (Jan. 20-Feb. 18):
An important week of reflection and promotion. You are getting more attention than you thought possible and welcoming opportunity ensures you attract more of it. A larger adventure is calling you, unlike any you've undertaken before.
PISCES (Feb. 19-March 20):
Some say we all have a spiritual instinct. Your sign has an intuitive understanding of this, and this week you are able to put it into words with a surprising flare. A feeling of connection gives way to a career breakthrough, as your goals become aligned with a higher calling.
For your 2012 Horoscope and more for your sign visit NadiyaShah.com
By: Nadiya Shah © 2012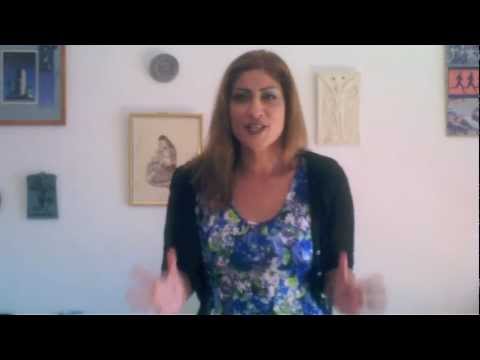 The Sun is in Gemini. Happy Spring!
Enjoy your Weekly Overview?
…Now enjoy your Daily Forecast by visiting http://www.nadiyashah.com
Nadiya Shah, M.A., Cultural Cosmology and Divination, UKC. For expanded forecasts and more, visit Nadiya's website at http://www.nadiyashah.com
Nadiya Shah is a successful Sun Sign Columnist with a dedicated Internet fan-base and is one of the few people in the world to hold a Masters degree in the Cultural Study of Cosmology and Divination (UKC). She is currently completing her first book.