Weekly Astrology Horoscopes May 20-26, 2012
Nadiya's Zodiac Starcast by Nadiya Shah, M.A.
Weekly Astrology Forecasts May 20-26, 2012
The sun is in Gemini

It's a powerful week that kicks off with a New Moon Eclipse in the sign of Gemini. Collectively, quick messaging could lead to surprise agreements and fast action. It is a wonderful ride to personal and world change. It will be a great week, enjoy!
ARIES (March 21-April 19):
As the week progresses activity increases requiring you to learn fast. You have the dexterity to showcase your best. Love asks that you talk it out, whether grievance or for solace. Late night conversations can heal wounds and bring a deeper understanding.
TAURUS (April 20-May 20):
A financial opportunity this week does bring a positive upswing, but it will take a few days before it hits your heart. The change leads you to feel good about yourself, appropriately raising your estimation of what you have to offer employers and the world.
GEMINI (May 21-June 20):
A New Moon Solar eclipse in your sign ushers in a brave understanding and an uplifting, quick new start. In an instant, you see with clarity what was elusive until now. Don't worry if the steps forward can't be guaranteed. The shift in your heart is what matters most.
CANCER (June 21-July 22):
Your most effective strategies take place under wraps and behind closed doors. Allow yourself to enjoy the company of those who bring joy into your life, without stating the help you need. They already know and are working on it. You're helped in ways you cannot yet see.
LEO (July 23-Aug. 22):
A new friend could enter your life now, bringing with him or her increased opportunities to expand your influence. It is the ideal time to be out and about, open to the people rushing towards you. Singles may find a platonic relationship moving towards love.
VIRGO (Aug. 23-Sept. 22):
Each one of us is entitled to change our mind. What you once said yes to, you could say no if your opinion has altered. You are placing yourself at a higher priority than you have in a long time. Cherish the self-trust you feel. Speak your mind to gain your self-respect.
LIBRA (Sept. 23-Oct. 22):
The chance to travel could open up to you in a flash, whether from a friend's proposition or a winning contest entry. If you've applied for a scholarship related to higher education, exceptionally good news arrives. If you have the inspiration to go back to school, trust it.
SCORPIO (Oct. 23-Nov. 21):
You could receive a large payment by surprise, whether it's a grant, bursary, or commission check it shows up to your delight. This is also a great time to court your relationship with financial institutions and seek the money you need. Prosperity is available to you.
SAGITTARIUS (Nov. 22-Dec. 21):
Love knows few boundaries. There's an important realization about the love you have and the love you want. Those attached get news of a significant change in your partner's situation. Singles could meet someone rather suddenly, reminiscent of the past.
CAPRICORN (Dec. 22-Jan. 19):
Your work place could go through a shake up that delights you. You shake a trouble maker right out of your sphere and feel lighter for it. The ambitions you deem most empowering get a show of support. If you're looking for a paid project on the side, it could arrive now.
AQUARIUS (Jan. 20-Feb. 18):
A conversation hits your heart, helping you clarify just what you need to be happy. A message from someone connected to you since childhood relays his or her admiration. A crush you have might be hard to hide. Enjoy your flirtations, but be mindful of your environment.
PISCES (Feb. 19-March 20):
Your home could go through a positive fresh beginning. Whether it's a troublesome roommate that leaves, or a new place you find, you are thrilled by the change. Home decorating projects should involve reorganization, not expensive additions, for the best outcomes.
For your 2012 Horoscope and more for your sign visit NadiyaShah.com
By: Nadiya Shah © 2012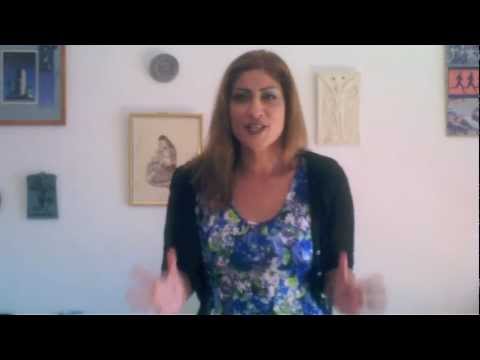 The Sun is in Gemini. Happy Spring!
Enjoy your Weekly Overview?
…Now enjoy your Daily Forecast by visiting http://www.nadiyashah.com
Nadiya Shah, M.A., Cultural Cosmology and Divination, UKC. For expanded forecasts and more, visit Nadiya's website at http://www.nadiyashah.com
Nadiya Shah is a successful Sun Sign Columnist with a dedicated Internet fan-base and is one of the few people in the world to hold a Masters degree in the Cultural Study of Cosmology and Divination (UKC). She is currently completing her first book.