Weekly Astrology Horoscopes May 27-June 2, 2012
Nadiya's Zodiac Starcast by Nadiya Shah, M.A.
Weekly Astrology Forecasts May 27-June 2, 2012
The sun is in Gemini

This is a big week, as part of an even bigger month. We're in a period between eclipses now, and can feel change is close. This week Mercury and the Sun team up to prepare the way for many important celestial events. It will be a great week, enjoy!
ARIES (March 21-April 19):
The Universe is encouraging you to talk, whether that means talk it out, talk it through, or talk about it. Whatever is on your mind and in your heart will now be given words. You grow more conscious of your truest feelings. Each interaction leads to greater honesty.
TAURUS (April 20-May 20):
Most of the activity this week is taking place in the financial sector of your sky. There are talks, considerations, and negotiations, all as part of getting you to see the value in your contribution. What you ask for needs to be re-imagined in a more worthy light.
GEMINI (May 21-June 20):
This coming month might be one of the most important phases of your life. It may be a time that will always stand out in the story of your life. The only thing you have to do to make it memorable is to be willing to change.
CANCER (June 21-July 22):
You're thinking of new ways to reach your goals, but do keep in mind, that what you're aiming for is changing. You're in a slow process of aligning what you want with your calling. You are now growing leaps in this understanding.
LEO (July 23-Aug. 22):
You might feel there are some people that always misinterpret you, and yet, there are others for whom words are not needed. Those are who you can focus on now. Those you thought were acquaintances reveal themselves to be more caring and understanding than you expected.
VIRGO (Aug. 23-Sept. 22):
There is value in breaking a sweat and getting your heart rate up, especially now as Mars is entering its last few weeks of an extended stay in your sign. Getting in touch with your body helps you connect to the intuitive wisdom you feel and the most powerful way forward.
LIBRA (Sept. 23-Oct. 22):
At some point in our lives, each of us makes a shift from our youth and into adulthood. The time is usually denoted by a heightened sense of responsibility for our own happiness and an honest assessment of our strengths. You experience this transition in the most meaningful sense.
SCORPIO (Oct. 23-Nov. 21):
It's said there is a time and place for everything. You seem to have an intuitive grasp now of exactly when that is. Something in you feels like you are in the flow of life, operating from the best within you. You spot a financial opportunity and leap at the perfect moment.
SAGITTARIUS (Nov. 22-Dec. 21):
A lot can change between now and next week's eclipse in your sign. This is a configuration that can bring quick changes to the way you understand yourself and what you want. Let the insights hit your heart.
CAPRICORN (Dec. 22-Jan. 19):
There continues to be shake-ups in the work place. While you're adjusting, and at times stressfully so, there is a sense of excitement and expectation. What is taking place now feels right on schedule, if not long overdue. Ride the wave of change to your advantage.
AQUARIUS (Jan. 20-Feb. 18):
Your sign values a sense of independence more than most, which is why this week should work very well for you. There is a sense of new ideas and directions, of possibilities and creativity. Nurture a dream and it comes closer.
PISCES (Feb. 19-March 20):
The home front continues to ask for your attention, but this time, there is at least one other person to consider. Those attached might find a partner needs change to feel more comfortable. Singles search the past for patterns that have stood in the way of a more honest love.
For your 2012 Horoscope and more for your sign visit NadiyaShah.com
By: Nadiya Shah © 2012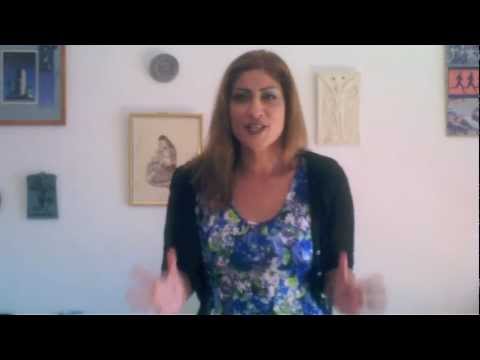 The Sun is in Gemini. Happy Spring!
Enjoy your Weekly Overview?
…Now enjoy your Daily Forecast by visiting http://www.nadiyashah.com
Nadiya Shah, M.A., Cultural Cosmology and Divination, UKC. For expanded forecasts and more, visit Nadiya's website at http://www.nadiyashah.com
Nadiya Shah is a successful Sun Sign Columnist with a dedicated Internet fan-base and is one of the few people in the world to hold a Masters degree in the Cultural Study of Cosmology and Divination (UKC). She is currently completing her first book.