Weekly Astrology Horoscopes May 6-12, 2012
Nadiya's Zodiac Starcast by Nadiya Shah, M.A.
Weekly Astrology Forecasts May 6-12, 2012
The sun is in Taurus

The feel of the recent Full Moon in Scorpio stays with us, and its message is helped along by Mercury, moving into the sign of Taurus. This is the week to reach out and have talks where you need to. Later this month, the action will kick into high gear. Enjoy the breather. It will be a great week, enjoy!
ARIES (March 21-April 19):
Your mind is on your money. You might think there are looming bills, but the resources you need are on their way. Conversations help reinforce that you are worth more than you might have been asking. Agreements can be reached this week that bring the promise of a pay-raise.
TAURUS (April 20-May 20):
There might be strong feelings to contend with in the first part of the week, but thankfully, a newfound intellectual dexterity kicks in, granting clarity. The conversations you have allow a sense of equilibrium to sit comfortably in your heart.
GEMINI (May 21-June 20):
The Universe has been asking you to go within and make sure your inner compass is aligned with the life you'd like to live. Key conversations arrive now that ensure the right groundwork is done before you launch into a brave new future, that's coming soon.
CANCER (June 21-July 22):
A message from a friend can help you clarify your values. You are especially adept at finding the perfect mentors. Be inspired by the promise others see in you. The development of talent never ends. Appreciate how capable you are today.
LEO (July 23-Aug. 22):
You are spending much of the week filling out paperwork and having key meetings, all in the effort of advancing your career aims. There is buzz around you now, as life fills you with enthusiasm for your goals, thanks to many new interactions.
VIRGO (Aug. 23-Sept. 22):
You are encouraged to dream again, thanks to a key conversation with a partner. The person closest to you has a vision for your future that is higher than you had appreciated before. Let another person touch your heart and inspire you to see your greatness.
LIBRA (Sept. 23-Oct. 22):
Money continues to be an area of focus for you this week. There is some scrambling to get your funding in order, but there is also a move to secure your income. You are investing in the future, based on your own dreams. It's gutsy and admirable.
SCORPIO (Oct. 23-Nov. 21):
Last week's Full Moon in your sign can still be felt in your heart. You continue to touch your determination to fulfill a promise you have made to yourself. There is an important closure now that creates space in your heart for the new and wonderful to find you.
SAGITTARIUS (Nov. 22-Dec. 21):
This is the time to get your workplace in order. Figure out what you like best about your environment and make adjustments to bring the best forward now. Focus on you and your effectiveness. You can sense that soon, love will be the priority.
CAPRICORN (Dec. 22-Jan. 19):
Your conversations take on a silly quality, and the messages that find you can be interpreted as outright flirtatious. As long as you don't try to read too much into what is said, you'll find a way to enjoy the exchanges and be renewed in the process.
AQUARIUS (Jan. 20-Feb. 18):
The Universe has asked you to focus on both your literal and figurative home. While the week does represent career gains, they are only a reflection of your growing sense of stability. You reach a balance between achievement and appreciation of all you have gained.
PISCES (Feb. 19-March 20):
It's an exceptionally busy week, where spontaneous interactions seem set-up to deliver omens to you. When you merge your need to connect with others with an understanding that all of life is speaking to you, you step into the realm of sheer magic.
For your 2012 Horoscope and more for your sign visit NadiyaShah.com
By: Nadiya Shah © 2012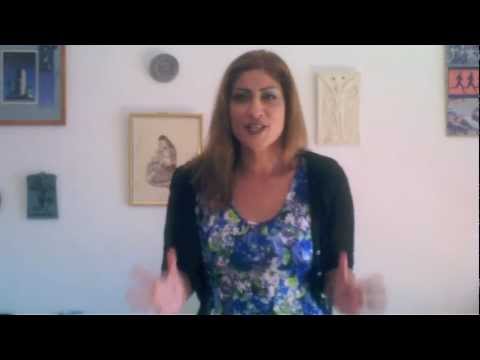 The Sun is in Taurus. Happy Spring!
Enjoy your Weekly Overview?
…Now enjoy your Daily Forecast by visiting http://www.nadiyashah.com
Nadiya Shah, M.A., Cultural Cosmology and Divination, UKC. For expanded forecasts and more, visit Nadiya's website at http://www.nadiyashah.com
Nadiya Shah is a successful Sun Sign Columnist with a dedicated Internet fan-base and is one of the few people in the world to hold a Masters degree in the Cultural Study of Cosmology and Divination (UKC). She is currently completing her first book.